2018 Volkswagen Beetle finally gets a bigger turbo engine.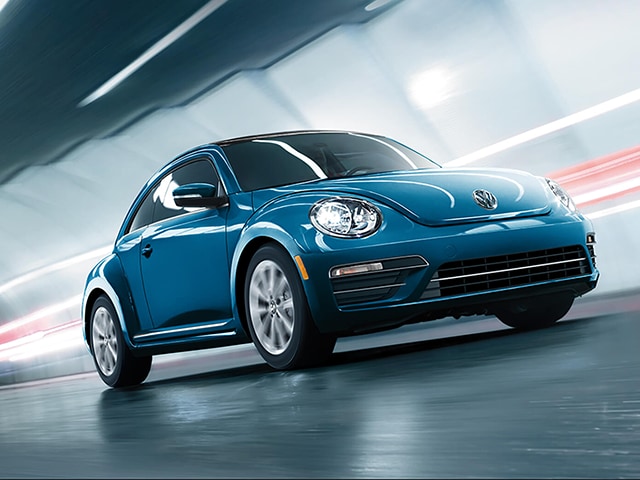 Volkswagen recently decided to equip the Beetle compact car with a more powerful turbocharged engine. It upgraded the 2017 model's 1.8-liter engine to a 2.0-liter unit. The 2018 Beetle has four cylinders and generates 174 horsepower. It delivers superior performance at an attractive price; this car only costs about $225 more than its predecessor.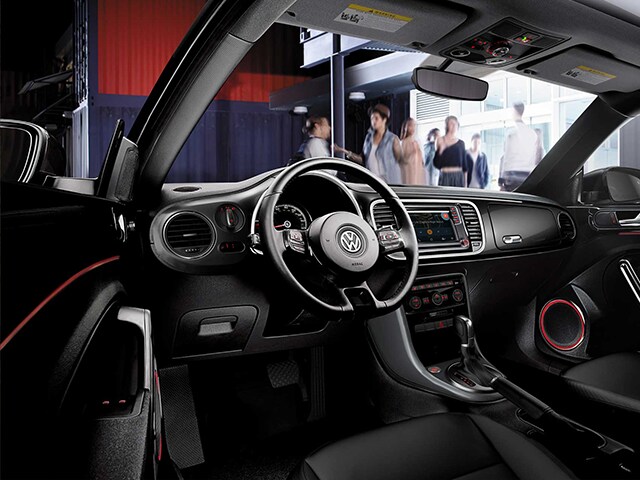 Gas Mileage
A bigger engine usually harms fuel economy. Nevertheless, VW has succeeded in designing a vehicle that burns less gasoline even as it accelerates more rapidly. The 2018 Volkswagen Beetle travels up to 34 miles per gallon on highways and 26 mpg in urban places. On the other hand, the 2017 model fully consumes a gallon after driving 24 to 33 miles.
Car and Driver magazine and the U.S. government have verified these mileage figures. This vehicle also has a fairly impressive range. The Beetle's fuel tank holds about 14.5 gallons. A motorist could fill the tank and travel from El Paso, TX to Phoenix, Ariz. without refueling. This saves time and reduces the chance that a driver will inadvertently run out of gas.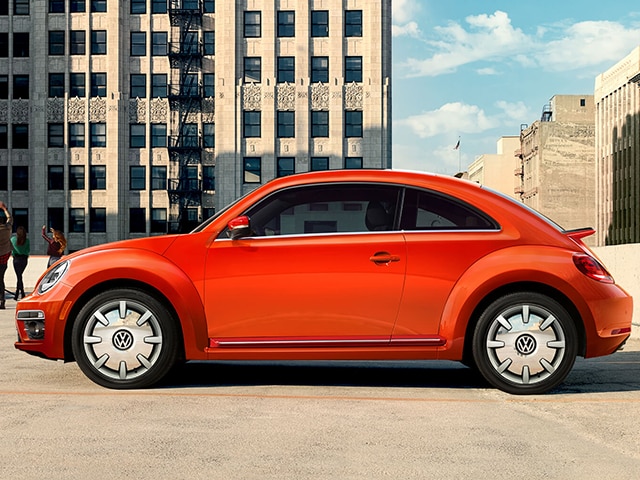 Turbocharger
Today's turbo engines work dependably and offer numerous benefits. They improve fuel economy, boost performance and reduce noise levels. This technology also minimizes the weight and size of an engine. Some drivers may believe that all turbocharged vehicles demand costly premium gasoline or diesel fuel. Fortunately, the 2018 VW Beetle runs on regular gas.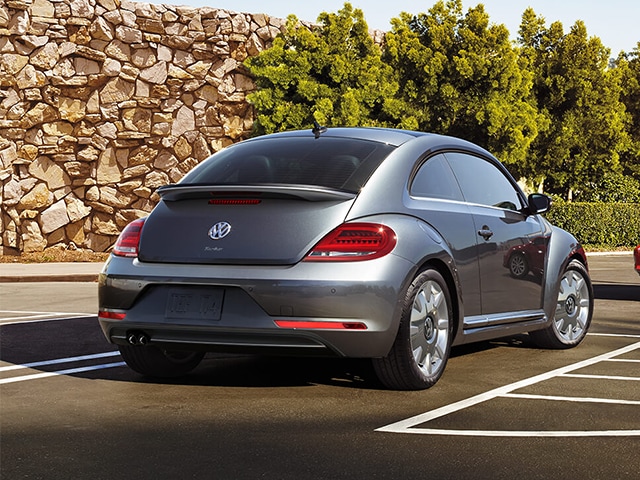 Performance
Volkswagen didn't prioritize performance when it designed the Beetles of the past. The 1965 model's 1.2-liter rear engine produced just 40 horsepower. This vehicle reached 60 mph after accelerating for over 20 seconds. The 1998 Beetle had a substantially larger engine, but it still took nearly 10 seconds to achieve this speed.
Today's car delivers much more impressive performance. Thanks to 184 pound-feet of torque, it reaches 60 mph in just over 7 seconds. The 2018 Beetle can travel one-quarter mile in less than 16 seconds and exceed 90 mph at the same time. After achieving 50 mph, it takes almost 6 seconds to reach 70 mph. The car also boasts a maximum velocity of 117 mph.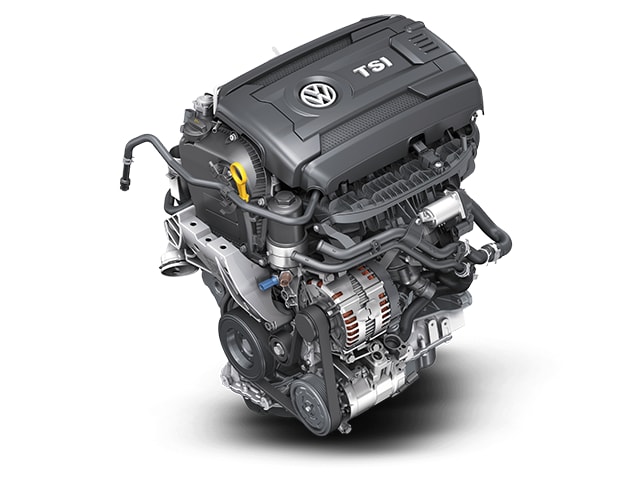 Advantages
Texas drivers can benefit from this powerful new engine if they travel on highways or need to surmount steep hills. Swift acceleration helps motorists enter freeways, pass slow-moving autos and reach far away destinations on time. It also makes driving more fun. Abundant horsepower prevents the Beetle from traveling sluggishly when it carries heavy cargo and multiple passengers. There's no need to avoid big hills after a trip to the shopping mall.
A strong engine will only benefit motorists if it runs reliably. Volkswagen's German engineering and top-notch quality control ensure that its vehicles spend relatively little time in the repair shop. Like most 2018 VW cars, the Beetle comes with a superb warranty. It covers the engine and most other components for six years or 72,000 miles. Most rivals offer bumper-to-bumper guarantees that expire after three to four years.
Pricing
This car's price starts at $20,220; it remains less expensive than several competing models. For instance, the base Mini Cooper costs about $1,380 more. Both the Nissan Altima and Toyota Camry have prices that exceed $23,000. Beetle enthusiasts may appreciate the Jeep Wrangler's compact size and retro styling, but it costs almost $7,300 more than the Volkswagen.
If a driver wants to buy a non-luxury compact convertible, he or she won't have many choices in 2018. The soft-top Beetle represents an affordable option; it has a suggested retail price of $25,440. On the other hand, the convertible Mini Cooper starts at $26,700 despite its smaller size. Motorists pay nearly $32,000 for a Chevy Camaro with a removable top.
To find the best price on a 2018 VW Beetle, be sure to browse the inventory at Rudolph Volkswagen of El Paso TX. This family business began serving motorists more than five decades ago. Its owners care about the local community and make an effort to support nonprofits in western Texas. The talented staff at Rudolph Volkswagen of El Paso works hard to promote long-term customer satisfaction. Please dial 866-754-1047 or visit the dealership at 5505 S Desert Blvd.