2019 Volkswagen Atlas Cross Sport Concept Unveiled At Rudolph VW | El Paso, Texas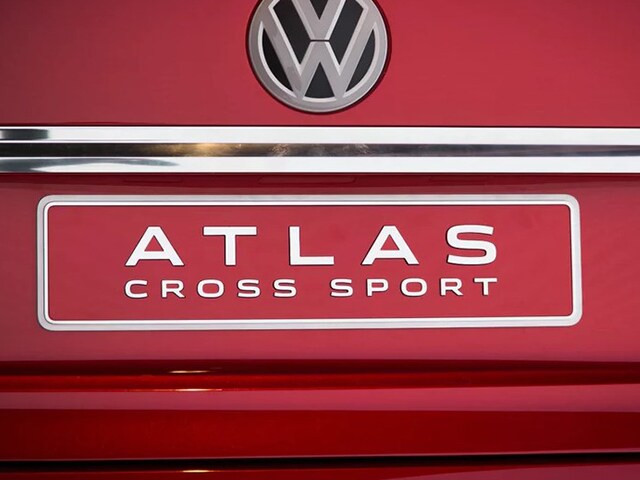 Although Volkswagen has primarily been known for its renowned sedans, wagons, and vans in the past, more than half of its customers currently buy SUVs. The automaker has reacted to this trend by developing additional sport-utility models. Earlier this year, it unveiled an Atlas Cross Sport concept vehicle during New York's International Auto Show. Volkswagen plans to start manufacturing this fast-moving crossover in 2019; a factory in Tennessee will produce it. While the existing VW Atlas ranks among the largest car-based SUVs, this new model reduces its length by almost 8 inches and decreases the number of seats to five. It also introduces fuel-saving hybrid technology. Read more to find out when you can expect the 2019 Atlas Cross Sport at Rudolph Volkswagen of El Paso, TX.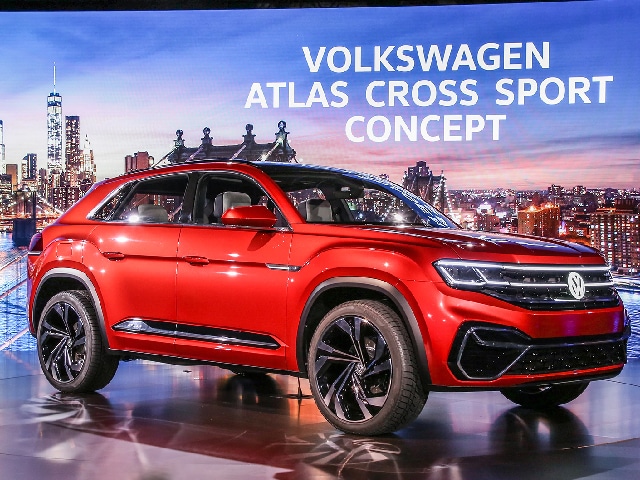 Styling and Features
The 2019 Volkswagen Atlas Cross Sport won't look exactly the same as the concept car. Nevertheless, this stylish vehicle offers an intriguing preview. It resembles a coupe in some ways and has a bold, muscular appearance. Unlike the 2018 Atlas, its grille only consists of two bars. The SUV also boasts large wheels, LED lights and a sizable touchscreen. This crossover will probably have an automatic gearbox with six speeds. Drivers may need to wait several months before they know what to expect in the engine compartment. Different rumors suggest that the Cross Sport could have a plug-in or regenerative hybrid system. Volkswagen might let motorists choose between these two options. It's also likely that this vehicle will feature all-wheel drive.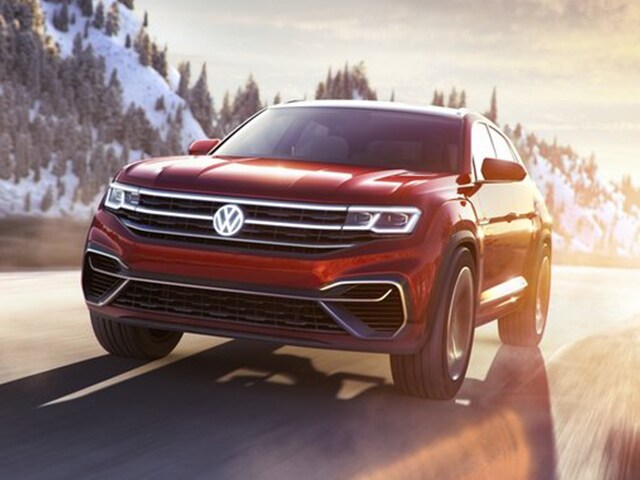 Valuable Benefits
Today's Atlas appeals to big families and camping enthusiasts, but it isn't known for stunning fuel economy. The 2019 Atlas Cross Sport will attract drivers who want a somewhat smaller vehicle that conserves gasoline and accelerates more swiftly. Exact mileage figures remain unavailable, but this crossover's hybrid engine and relatively compact size could deliver impressive efficiency while decreasing its environmental impact. A smaller cabin reduces maintenance and cleaning obligations as well. Motorists will also find it easier to drive and park this powerful vehicle. These advantages might make the Cross Sport more appealing to buyers in major cities like El Paso, TX.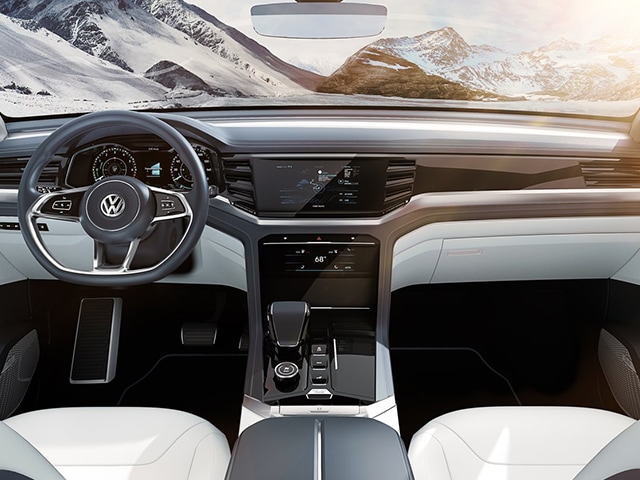 Surprising Specifications
Volkswagen plans to outfit this SUV with a six-cylinder engine and dual electric motors. It expects the entire system to produce 355 horsepower; around 168 hp will come from the electric equipment. The Cross Sport is capable of reaching 130 mph. Unlike most SUVs, this plug-in model boasts a zero-to-60 time of only 5.4 seconds. The regular 2018 Atlas takes 2.3 seconds longer to accomplish this feat. Volkswagen might also offer a 310-horsepower engine with a smaller rechargeable battery and slightly slower acceleration. This version of the vehicle won't have a plug-in charging option, but it will probably cost significantly less.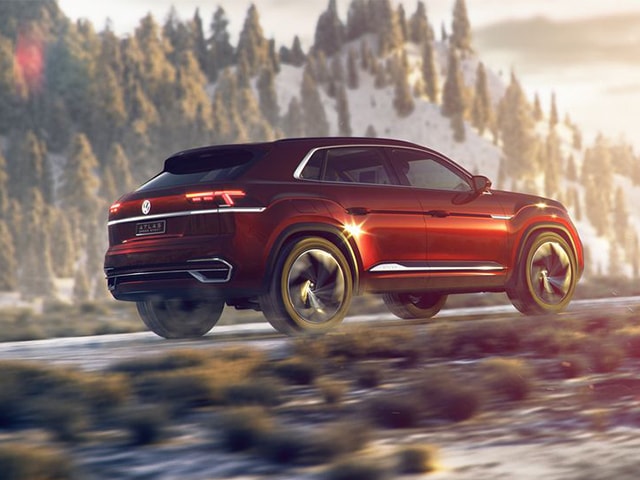 Several Driving Modes
Motorists can select one of five modes when they pilot this sporty crossover. An all-electric option shuts off the conventional engine and uses battery energy to run a single electric motor. The SUV can travel as many as 26 miles without burning gas. It stores power in an 18-kilowatt battery that uses lithium-ion technology. On the other hand, the hybrid setting combines gasoline and electrical power. A regenerative charging mode allows the vehicle to consume gas while adding excess energy to its battery. The off-roading configuration employs all-wheel drive and shifts more power to the Cross Sport's back wheels. When motorists want to accelerate rapidly, they can use the GTE setting to boost engine power. It also adjusts the transmission and steering system for maximum performance.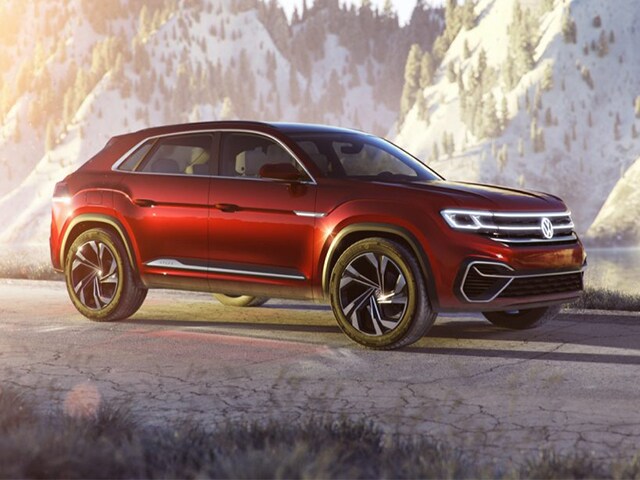 When to Test-Drive It
The manufacturer hasn't revealed the date when its Chattanooga plant will begin producing the 2019 Volkswagen Atlas Cross Sport, and no one knows how soon it will reach dealers' lots. Nonetheless, drivers can expect to find the crossover at Rudolph Volkswagen of El Paso as soon as it becomes available. This El Paso, TX dealership sells high-quality SUVs and cars with generous warranties. The family-owned business also performs lasting auto repairs, supplies dependable VW parts and offers a range of well-made accessories. To find further information about Rudolph Volkswagen of El Paso, please check out the dealership's website or dial 866-754-1047 today.