Rudolph Volkswagen Gearing Up for The 2018 World Cup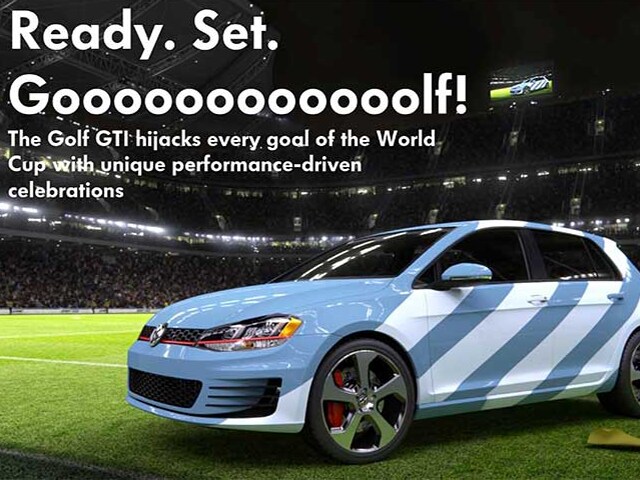 At Rudolph Volkswagen of El Paso Texas, we're as wild about the World Cup as we are about providing the best Volkswagens around to our customers. This year's tournament in Russia is poised to be one of the best yet and we're just as psyched as you are to experience the spectacle. While the U.S. national team didn't make the cut, there's still plenty to get excited about. Here's a quick overview of the tournament for rabid El Paso soccer fans of all stripes.
The Tournament in a Nutshell

Running from June 14th through July 15th, the 2018 World Cup will be played in 12 arenas located in 11 cities throughout western or European Russia. Top venues include Fisht Olympic Stadium in Sochi, Cosmos Arena in Samara, Ekaterinburg Arena in Ekaterinburg and the brand-new Mordovia Arena in Saransk to name just a few. The championship game will be played in front of more than 80,000 fans at the palatial Luzhniki Stadium in Moscow on July 15th.

What to Expect From the Competition

Like any other world soccer championship, the 2018 games will feature many stars playing on the international stage for the last time. Fan favorites like Lionel Messi of Argentina and Cristiano Ronaldo from Portugal will likely participate in the final quadrennial tournaments of their careers. Big games in the group stage include Portugal vs. Spain on June 15th, Argentina vs. Iceland on June 16 and Mexico vs. Germany on June 17th. Those matches are sure to be highly entertaining in and of themselves. What's more, they may well play a major role in determining who gets to the next level.


Who's Likely to Win the Ultimate Prize

It shouldn't come as a shock that teams like Germany, Brazil and France are favored to win the whole thing. Mexico has reached the Round of 16 for the last six tournaments and should do pretty well this time around. A few other teams have good chances of making the final match if the stars align. Both Spain and Argentina boast highly skilled squads that could upset the apple cart of this showdown. Even the likes of Belgium or Uruguay could find themselves in the title game with a little luck.

Where to Watch the Games Here in Town

There's hardly a shortage of great establishments to catch the soccer action around El Paso in the coming month. For die-hard Mexico supporters, the Coco Bar at 1515 Lee Trevino Drive is a must. Soccer fans that take their food seriously should check out The Hoppy Monk at 4141 North Mesa Street. In addition, El Paso USL will be hosting a viewing party for the Portugal vs. Spain game on June 15th at Southwest University Park.


How to Watch the Action From Home

If you'd rather stay in to catch the drama, there are a slew of broadcast options to choose from. Fox will be airing an unprecedented 38 games including all of Mexico's group-stage fixtures. FS1 will air the Germany vs. Mexico game on June 17th at 9 a.m. and the Sweden vs. Mexico game on June 27th at 8 a.m. sharp. As expected, Telemundo and NBC Universo will be covering the games in Spanish.



Online Resources to Stay Informed

For fans that can't watch games in real time, there are many online resources for staying on top of the action. Thanks to blogs like World Cup Updates and ESPN FC, it's never been easier to find in-depth previews and live analysis of every fixture. You can look at the latest odds for any game at Odds Shark and Odds Checker. The CBS Sports App for iOS or Android and Fubo.tv can keep you abreast of the latest developments as well.
Competition Brings Out the Best in All of Us

Few things in life make people strive for excellence more than the thrill of competition. At Rudolph Volkswagen, we run our tails off every day to deliver the lowest prices and the best service possible to Volkswagen lovers in El Paso Texas. Much like your favorite soccer team, we leave it all out on the field and demand nothing less than victory for ourselves and our fans.
Source: New feed