The 5 Best Places To Grab Doughnuts in El Paso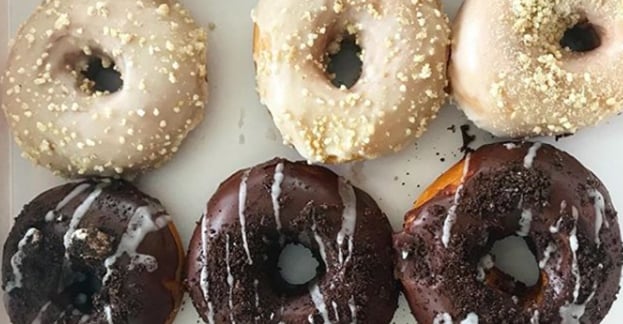 Credit: @nomuep via Instagram
Sometimes, mornings can be the hardest part of the day. That whole business of waking up and dragging those tired feet out of bed just doesn't feel worth doing unless a person has something exciting to look forward to, a just reward for all of this effort. Luckily, there is such a reward that helps to kickstart the day for even the most-weary Texas locals. Around here, that reward comes in the form of a sweet doughnut and a fresh cup of java that blows away the standard fare of those conventional doughnut chains. Most don't think of El Paso, TX as the doughnut capital of the world, but then again, most people don't know what they're missing if they haven't been to the following top five doughnut stops in this city.

1. Hillside Coffee and Donut
4935 North Mesa Street Suite 1B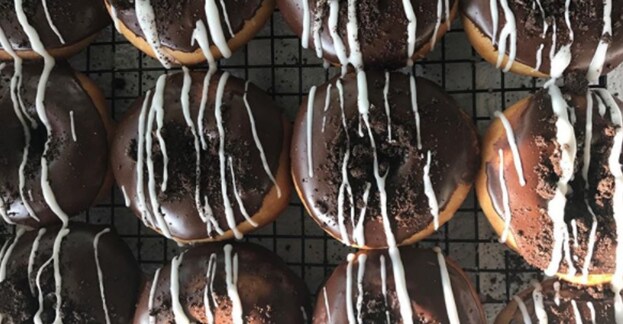 Credit: @sanevegantreats via Instagram
To grab great local doughnuts in a relaxed, hip setting, stop by Hillside Coffee and Donut. They've got all of the classic brunch staples on the menu, so sit back and chill with hot coffee and those perfect good-morning meals and breakfast sandwiches. Patrons love how even if they run out of their daily doughnut batch on a busy day, the staff is still willing to make custom-order doughnuts for you on the spot. Snack on local doughnuts in varieties from the good-old sticky bun and fudge-topped cake pastries to the far out raspberry-bacon pastry surprise. No matter what the selection, guests are sure to end up with a highly Instagrammable breakfast too. Sink into one of several available couches, or for those with a laptop, sit at a table. As far as drinks go, locals recommend the blackberry mocha, which goes well with their signature "abuelita" chocolate doughnut.

2. Mini Donut Depot
10049-10053 Nesbit Ave and elsewhere around El Paso
*Please note that the Mini Donut Depot is a mobile cafe on wheels, operating out of their "Big Red" trailer.
*Check their schedule page for the latest location updates or call 915-449-3703 for more info.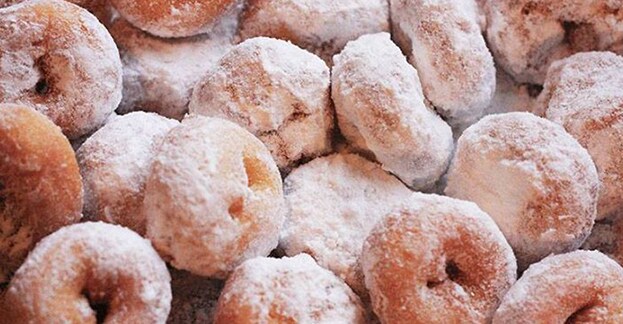 Credit: Mini Donut Depot
Take a trip back into happy, sugary-sweet childhood memories by visiting the local food truck dedicated just to serving doughnut-filled happiness. The specialty here is a range of bite-sized cinnamon pastries served hot with a wide assortment of toppings. Add chocolate, Nutella, nuts, strawberry-syrup drizzle or whipped cream to your heart's content. One of the top favorite doughnuts to ask for are the apple-pie minis! Catch them at local happenings such as the "Chalk the Block" art festival and others. No one leaves this little pastry heaven with regrets.

3. Nomu Cafe
601 North Oregon Street Suite 1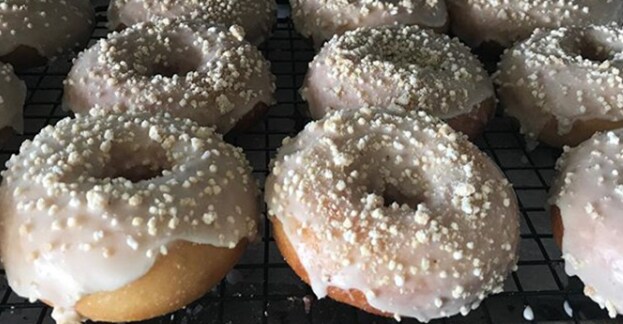 Credit: @sanevegantreats via Instagram
Who doesn't love an urban, modern Japanese-style place with great Japanese teas and a wide selection of drinks to go with your doughnuts? Here guests can choose from coffees with nut milks, wine or beer. For more alternative selections, try the green tea matcha lattes along with those scrumptious vegan pastries and berry scones! That's right. These Instagrammable treats are vegan and even more flavorful than visitors can imagine. Try their signature specialties with marzipan or strawberry frosting with sprinkles. This restaurant with original selections of local food gets super busy on the weekends for a reason. However, the good news is that they have ample seating indoors and outdoors to let people enjoy a good dose of sunshine too. This great escape is downtown near El Paso's Museum of History and the San Jacinto Plaza, so from here it's easy to walk around to all of the other best stops in the city.

4. Bowie Bakery
901 Park Street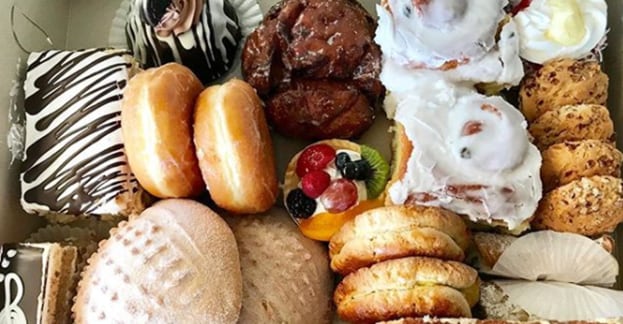 Credit: @brandieknight1980 via Instagram
This El Paso, TX bakery has pan dulce to die for, plain and simple. For those who don't already know about this sweet delight, pan dulce are glazed Mexican sweet buns often served with cinnamon and a bunch of different sweet stuffings. Of course, the pan dulce is only the beginning. Prepare for excellent coconut-macaroon cookies, chocolate-chip cannolis, minion-themed cupcakes and other pastries with toppings like frosting, raspberry or custard to make the mouth water and beg for more. For those who are really hungry, this bakery also offers tasty sandwiches with handmade breads like Mexican-style tortas for lunch. Buy their signature hot tamales by the bag for an excellent surprise to share with friends. While this hot spot has no sitting area to dine in, patrons end up with faster service since they have a quick takeaway counter. This setup helps them serve a lot more people, which is important since this place is a famous pastry haven well-known by all the locals.

5. Burri-Dough
2931 George Dieter Drive Suite A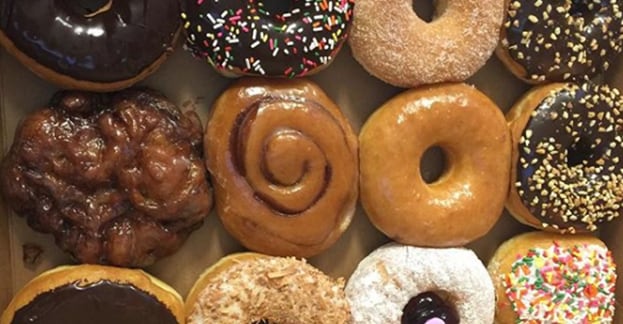 Credit: @burridoughelpaso via Instagram
Another one of the best-kept secrets in El Paso for enjoying the "holy trinity" of hot coffee, breakfast, and that perfect doughnut is Burri-Dough. Their most-loved signature cinnamon twist is one treat everyone should sample on their first visit. Other top favorites on the menu are the coconut-crunch doughnut and custard-filled pastries. The setting is a mid-sized, traditional diner-style joint that also supplies top-rate breakfast sandwiches, burritos, and handmade biscuits. Walking in to see their fresh doughnut display is a welcome sight to anyone, especially first thing in the morning. It's in the Eastern part of the city not far from the intersection of highway 375 and I-180, which flows right into Montana Avenue.