The 7 Best El Paso Drive Thrus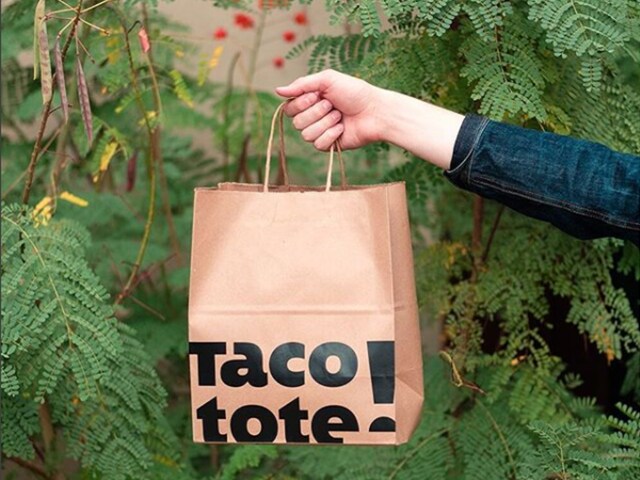 Credit: @tacotote via Instagram
Uniquely situated on the border of both New Mexico and Mexico, El Paso, TX is a hidden gem in regards to cuisine. El Paso food runs the gamut from Tex-Mex favorites to barbeque, tacos, burgers, and everything in between. If you're in El Paso and in a hurry, you don't have to sacrifice taste or quality – some of the best El Paso food can be found at a drive-through. Here we've put together a list of the top drive-thru picks in El Paso.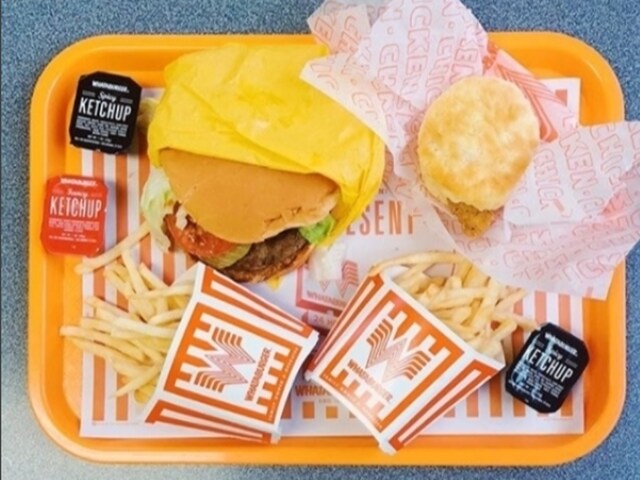 Credit: @whataburger via Instagram
1. Whataburger
Various Locations
Whataburger serves up some of the best fast food burgers in the nation, beating out many contenders in El Paso, TX. Everything is made fresh to order, and their burgers are perfectly complemented by an order of onion rings and a hand-spun shake. All El Paso Whataburger locations are open 24 hours, so you can hit up the Whataburger drive-thru for breakfast, lunch, dinner, and late-night snacking.
Must Order: Green Chile Double
A staple in the Southwest, the green chile double burger is the epitome of delicious, local El Paso food. Two 100% pure American beef patties are grilled to perfection and topped with both Monterey Jack and American cheese as well as a thick layer of roasted green chile.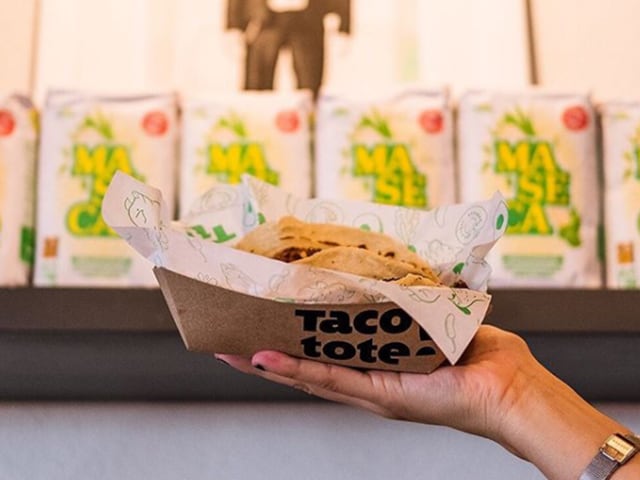 Credit: @tacotote via Instagram
2. Taco Tote
Various Locations
Boasting six locations across El Paso, Taco Tote serves up tacos you can customize to your taste – choose bistek topped with verde salsa, or think outside the box and sample a shrimp taco with spicy tatemada. All salsas are made fresh daily. For an extra kick, try their salsa roja, the spiciest on the Taco Tote menu.
Taco Tote is some of the best El Paso food for large groups and families. Their family platters include several pounds of meat, 10 handmade tortillas (corn or flour), and a side. The Taco Tote drive-through is open until 10:00 p.m. daily.
Must Order: Tres Tacos Mixtos
Tres Tacos Mixtos allows you to sample three different kinds of meat – choose from beef fajita, chicken, adobado pork, shrimp, and more.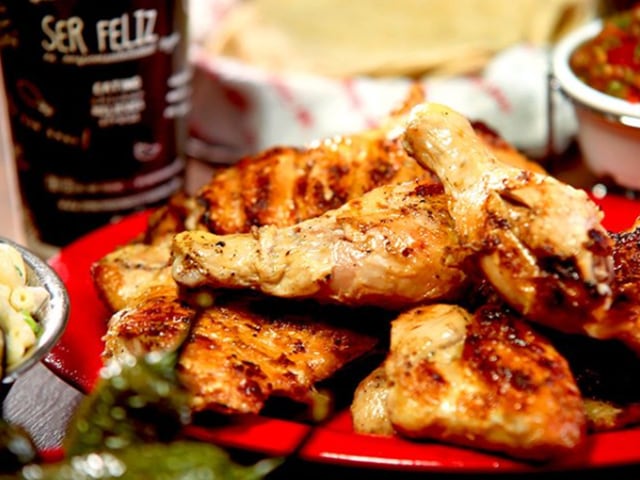 3. Don Carbon
6215 Upper Valley Rd.
Don Carbon is famous for its grilled chicken, considered among the best El Paso food around. But the eatery wants you to know that, even though it has a drive-thru, it's not your basic fast food restaurant.
Don Carbon's popular Pollo Carbon is perfectly seasoned and served with salsa and corn tortillas on the side. If you're feeling adventurous, try an Angus burger with grilled pineapple and your favorite toppings, including cheese, tomatoes, pickles and onions.
You can also visit the Don Charro drive-through at 1050 Sunland Park Drive or 2112 N. Zaragoza Road.
Must Order: Combo Carboncito
This combo is the perfect size to satisfy every appetite as you try out local El Paso food – you get two pieces of Don Carbon's mouthwatering chicken, along with a drink and two sides. Choose French fries and/or charro beans, green salad, baked potato, or macaroni salad, all made from scratch.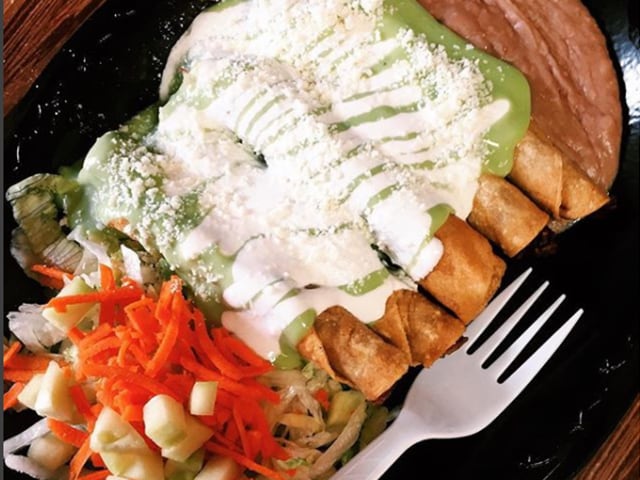 Credit: @tacotrail via Instagram
4. Ke'Flauta
5100 Doniphan Drive
Flautas are the main dish at Ke'Flauta, but the drive-thru eatery offers much more, including thick tortas, burritos, and even bacon cheese fries. Despite the array of options, Ke'Flauta keeps its menu simple.
Its five flauta varieties are accompanied by a side of refried beans and a garden salad. The Ke Vaquera plate is topped with hearty chili beans and nacho cheese sauce, while the Ke Enmolada is a sweeter option, smothered in a complex, chocolaty mole sauce.
Must Order: Botani Flauta
Whether you're feeding several people or just feeling adventurous, the Botani Flauta lets you sample the Ke'Flauta menu in all its glory. You get a combination of 20 flautas, served with green salad, carrots, and a bevy of sauces.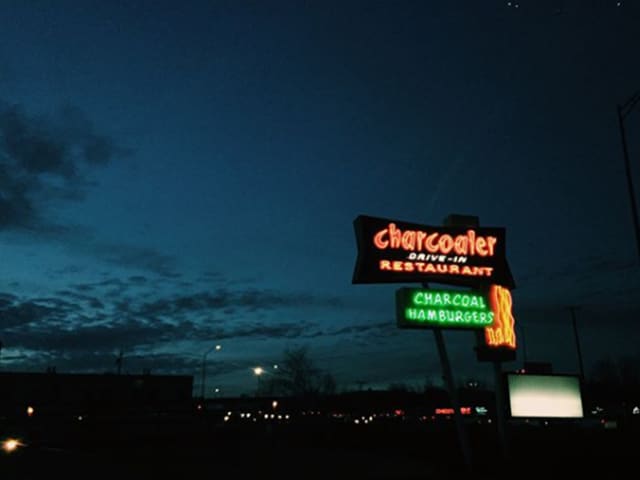 Credit: @victoriarangel_21 via Instagram
5. Charcoaler Drive-In
5837 North Mesa
While advertised as a drive-in, you can also take your food to go at Charcoaler. Open from 10 a.m. until midnight, Charcoaler has a '50s diner feel, with a distinctly Southwest flair. The diner's simple menu includes sandwiches, fries, and shakes, along with two salad options, and the prices are some of the most affordable among local El Paso food.
Green or red chile is available on every sandwich, along with bacon and jalapenos. If you're looking for a spicy kick, add ghost pepper cheese to your Charcoaler sandwich – not for the faint of heart! Finish off your meal with one of Charcoaler's scrumptious fried pies, available in pineapple, apple, or cherry.
Must Order: Hamburger with red chili and cheese
No, that's not a typo – Charcoaler's famous red chili is so distinct and lively, it deserves a spelling all its own. The basic hamburger is topped with cheese and then smothered with a flavorful red sauce you'll want to dip your fries in.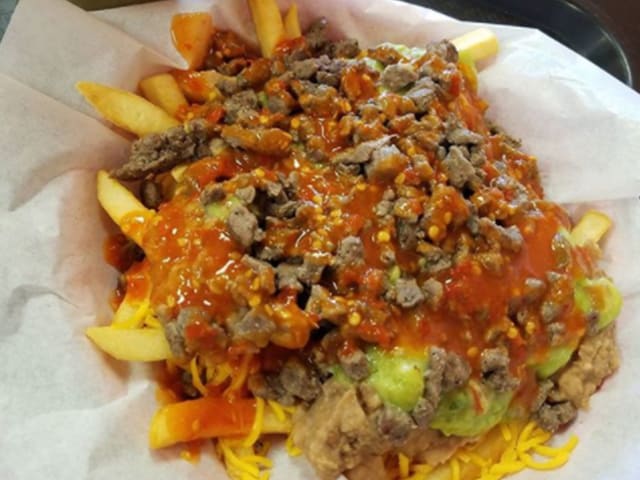 Credit: @matthrewrothblatt via Instagram
6. Rivas Taco Shop
1342 N. Zaragoza Rd.
Fans of Rivas Taco Shop claim that this eatery is more akin to a Southern California burrito joint than a true Mexican restaurant, and it's easy to see why. The menu features giant burritos at a reasonable price – usually under 6 bucks. Rivas Taco Shop is open early for breakfast, and it was awarded the title of 2017's "Best Burrito in El Paso" by the Best of the Best Awards.
Must Order: California 1/2 Pound Burrito
This massive burrito is filled with perfectly seasoned carne asada, along with fresh pico de gallo, cheese, and French fries.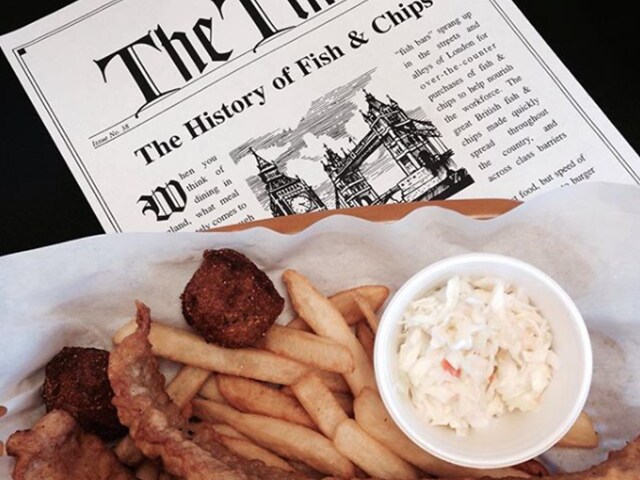 Credit: @deluciode via Instagram
7. TugBoat Fish & Chips
5501 Dyer Street
Fish and chips aren't exactly a common item on Southwest menus; thus, TugBoat Fish & Chips is one of the most unique El Paso food spots. Options include fried and breaded catfish, prawns, shrimp, clams, and calamari, along with chicken strips, hush puppies, and cheese sticks. Keep in mind that TugBoat Fish & Chips is closed on Wednesday and Sunday.
Must Order: Seafood Sampler
This tasty combination plate includes one piece of fish, three prawns, three oysters, and two scallops, along with French fries and spicy tartar sauce.